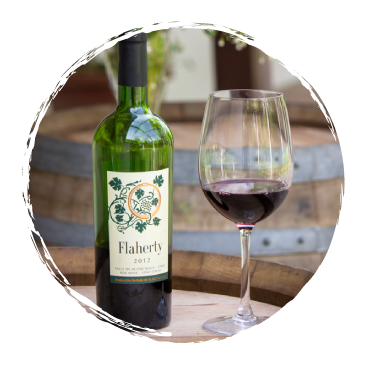 Wine Reviews
Review by James Suckling
Country: Chile
Region: Valle de Aconcagua
Vintage: 2014
Score: 92
Tasting Notes
Very pretty and fresh with blueberry and currant aromas and flavors. Dried peach and berry character. Medium body, fine tannins and a fresh finish. A blend of mostly syrah and cabernet with a little tempranillo and petite sirah. Drink now.
Review by James Suckling
Country: Chile
Region: Valle del Maule (valle central)
Vintage: 2014
Score: 92
Tasting Notes
Lots of blackberry and tile aromas follow through to a full to medium body, ultra-fine tannin and juicy and savory finish. Beautiful fuit. Balance. Drink now. Only 120 cases made. A blend of tempranillo, petite sirah and a little país.
VISITS
By appointment
reservas@flahertywines.com
Sales Room
Monday through Saturday 10:00 to 6:00
Sunday 11:00 to 3:00
Wednesday to Friday
15:30 | 17:15 | 19:00
Aconcagua, Chile
Flaherty Wines
Sector El Tambo
Santa Maria
+56 98 561 3801
Aconcagua, Chile
Dirección, numero 879


Mailing address
Casilla 415
San Felipe, V Región
Aconcagua, Chile
Dirección, numero 879