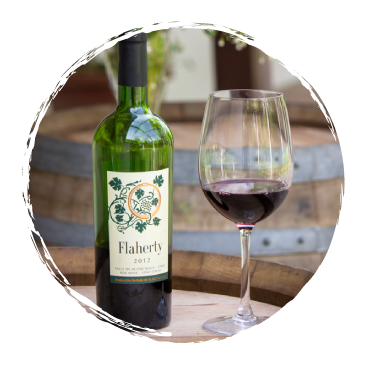 Wine Reviews
Guía VINAU, la primera guía de vinos de América del Sur enfocada únicamente a viñas pequeñas o a vinos de producción limitada
Flaherty Aconcagua 2016 — 92 points
Flaherty Cauquenes 2016 — 93points
La Cav, Mesa de Cata, May 2019
Flaherty Aconcagua 2016 — 92 points
Flaherty Cauquenes 2016 — 92 points
Casa del Magnolio 2016 — 93 points
Tim Atkin 2018 Chile Report
Flaherty Aconcagua 2015 — 90 points
Flaherty Cauquenes 2015 — 91 points
Flaherty Aconcagua 2015 — 90 points
The 2015 Aconcagua has the character of many of the valley's reds—voluptuous flavors, ripeness, and the light menthol notes as well. The texture is smooth and ample, which brings thoughts of well-seasoned meats.
Flaherty Cauquenes 2015 — 92 points
Speaking of Maule wines in general, and Cauquenes wines in particular, this one has that wild side that you find in the zone, the piercing acidity and the flavors of herbs and earth fused with dazzlingly fresh red fruit. And that earthy finish—delicious.
Dussaillant-Lehmann Brut 2015 — 90 points
With 30 months of contact on its lees, this blend of chardonnay and pinot noir comes from the Longaví zone in the Andean foothills of the Maule Valley. Planted on very fertile volcanic soils, this is a delightful brut. Fresh and very lively, with just the right amount of sweetness to make it commercial, but not so much that it becomes tiresome after the first glass. A perfect wine for the aperitif.
Magnolia Extra Brut — 91 points
For this wine, winemaker Ed Flaherty follows an unusual path. First, the place. The Longaví zone in the Maule Valley's Andean foothills is not exactly known for its sparkling wines, although cool enough to produce them. And second, the blend of grapes: 52% chardonnay, 7% pinot noir, and 41% país, from old vines in the zone. And, despite a certain bitterness, the blend works very well in this unique sparkling wine with earthy flavors, excellent acidity, and crunchy bubbles.
VISITS
By appointment
reservas@flahertywines.com
Sales Room
Monday through Saturday 10:00 to 6:00
Wednesday to Friday
15:30 | 17:15 | 19:00
Aconcagua, Chile
Flaherty Wines
Sector El Tambo
Santa Maria
+56 98 561 3801
Aconcagua, Chile
Dirección, numero 879


Mailing address
Casilla 415
San Felipe, V Región
Aconcagua, Chile
Dirección, numero 879