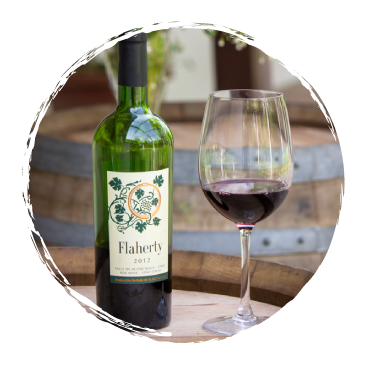 Prensa
Tim Atkin: 2019 Chile Report
Red Wine Discovery of the Year 2015
Flaherty Petite Sirah
Cauquenes
2015 Flaherty Petite Sirah
94 points
Cauquenes (15% alcohol)
Described as a "bit of an accident" by Ed Flaherty, as he left it out of a blend, this has turned out brilliantly. Dense, structured, and tobacco spicy, with damson and mulberry fruit, a twist of the pepper grinder and a refreshing finish. Drink in 2020-25.
2016 Flaherty Wines Flaherty Cauquenes
92 points
Cauquenes (15% alcohol)
This Cauquenes cuvée comes from Ed Flaherty's own vines and is a blend of Tempranillo with Petite Sirah and a splash of País. Grippy, sappy, and well balanced, this dry-farmed red has plum and wild strawberry notes and subtle oak. Drink in 2020-23.
2016 Flaherty Wines Flaherty Aconcagua
91 points
Aconcagua Valley (14.4% alcohol)
Ed Flaherty's entry-point blend combines Syrah with Cabernet Sauvignon, Petit Verdot, and Tempranillo, mostly from cooler, south-facing vineyards in Panquehue. Minty, spicy, and ginger-scented, with fine tannins and succulent red-berry sweetness. Drink in 2019-23.
James Suckling: 2019 Chile Report
Flaherty Valle de Aconcagua Redondo Vineyard 2016
Country: Chile
Region: Aconcagua
Vintage: 2016
Score: 94
A delightful red that shows pure blackcurrant character, as well as acacia, eucalyptus, bark, and pine needles. While the nose delivers a reserved, herb-laden expression, the palate shows real structure, thanks to chewy and enveloping tannins. Lots of herbs, and that's part of the attraction here. 72 per cent syrah, 15 per cent cabernet sauvignon, seven per cent petit verdot, and six per cent tempranillo. Drink in 2023.
Flaherty Cauquenes Tequel Vineyard 2016
Country: Chile
Region: Valle de Maule
Vintage: 2016
Score: 94
Brambleberries, undergrowth, cedar, and licorice. Very chewy on the palate, with rugged but succulent tannins, a wealth of wild blue fruit, and a savory, very spicy finish. 61 per cent tempranillo, 35 per cent petite sirah and four per cent país. Drink in 2024.
VISITAS
Con reserva
reservas@flahertywines.com
Sala de Ventas
Lunes a sábado
de 10:00 a 18:00
Wednesday to Friday
15:30 | 17:15 | 19:00
Valle de Aconcagua
Flaherty Wines
Sector El Tambo
Santa Maria, Chile
+56 98 561 3801
Aconcagua, Chile
Dirección, numero 879


Correo
Casilla 415
San Felipe, V Región
Chile
Aconcagua, Chile
Dirección, numero 879